Quite simple—VOMO SMART is a modular lightweight exhibition wall system. Only six basic elements in combination with the VOMO SMART connector system allow absolute modularity in application and a super-fast assembly. Whether standard exhibition booths, linear booth rows or custom settings: VOMO SMART is the lightweight exhibition wall system that will find solutions to your requirements.

THE INSIDE – HOW VOMO SMART IS DESIGNED
VOMO elements are based on the principle of a sandwich element or also called honeycomb panel. These panels always consist of a paper honeycomb core and a wood-based material carrier deck. In the case of the VOMO SMART lightweight exhibition system, these panels are covered with a highquality HPL top layer. The MDF Frame is provided with grooves on all sides and pre-drilled holes for the VOMO SMART connectors system.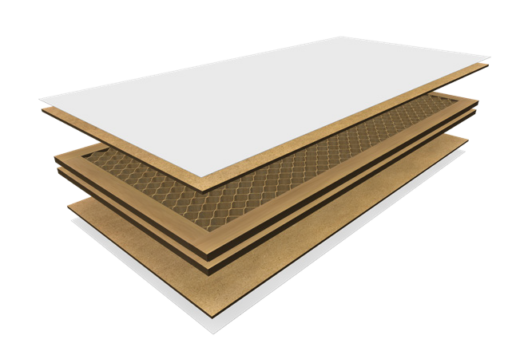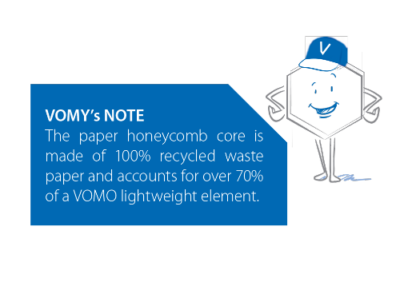 THE SMART SYSTEM – AS SIMPLE AS IT IS CLEVER
VOMO SMART focuses on the most essential – a fast and easy assembly! Based on a tongue-and-groove connection between the elements, the design is simple and effective with a minimum amount of effort. The high-quality VOMO SMART Connector System connectors tighten and hold the elements together and can be inserted and removed without any special tools. Only a few basic connectors are needed for assembly.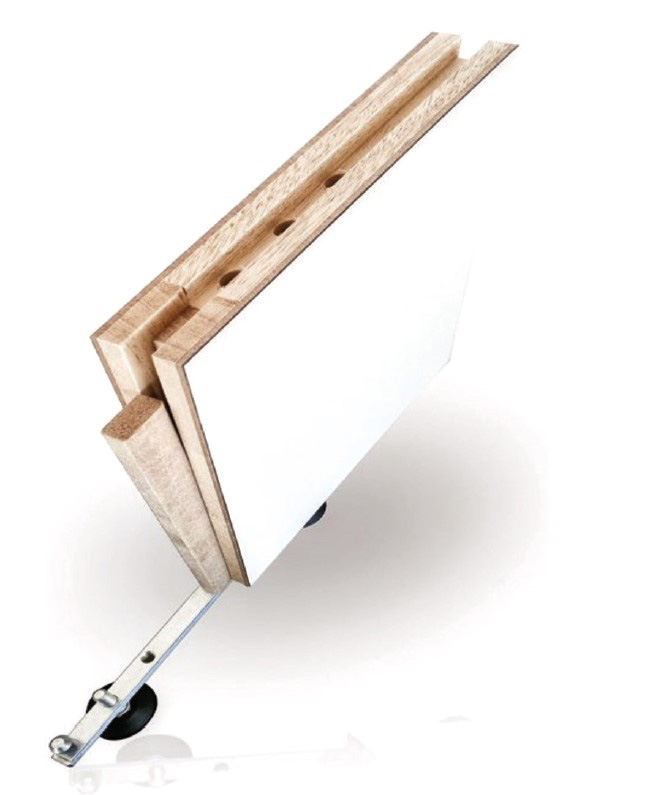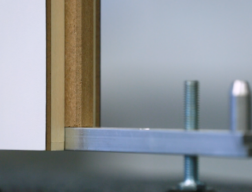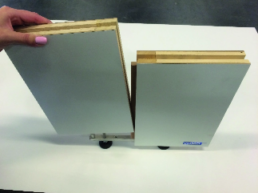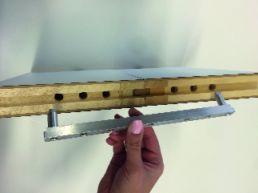 With only 6 Standard Wall elements and 14 equipment parts a huge variety of booths and structures can be built.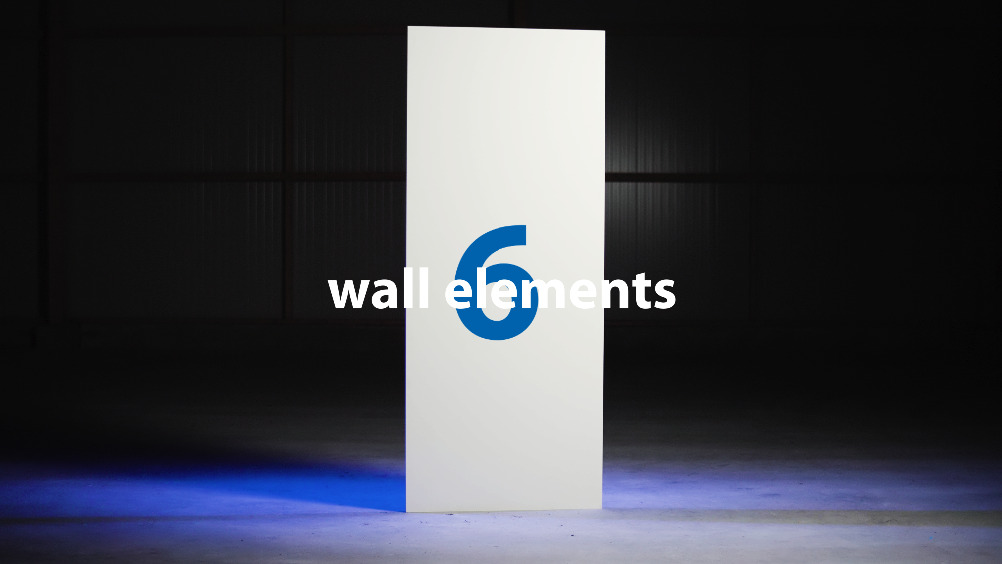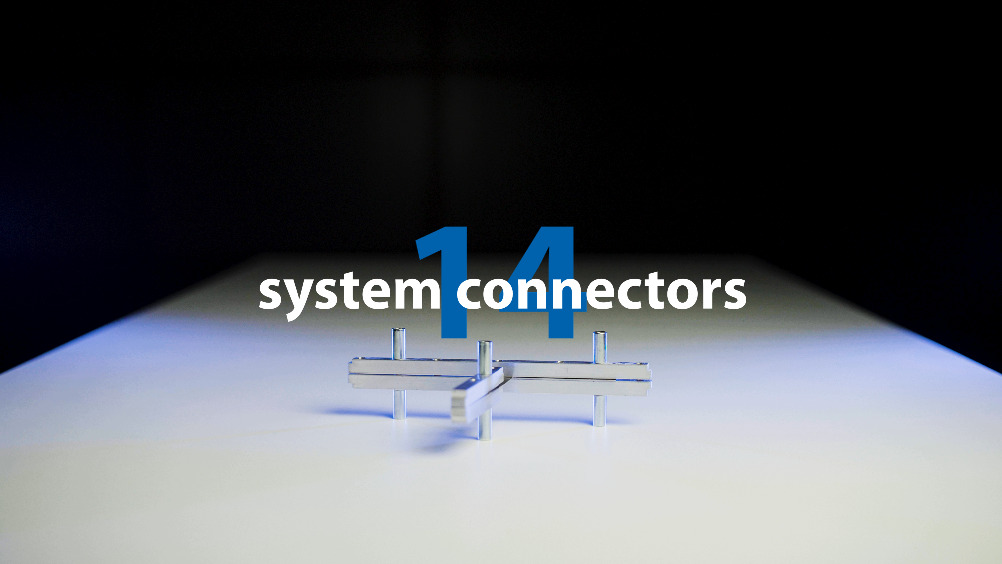 VOMO SMART IN LESS THAN 5 MINUTES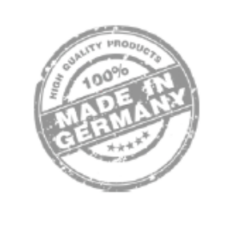 THE COMPLETE VOMO SMART BROCHURE