BT 21 – AN ALLROUNDER FOR
EXHIBITIONS AND EVENTS
The lightweight U-Table solutions from the VOMO BT 21 series combine weight savings with efficiency. A sophisticated connection system ensures quick assembly and disassembly of the stackable individual elements. Our honeycomb panel structure combines stability with weight reduction. Perfect for all table applications in Live Events.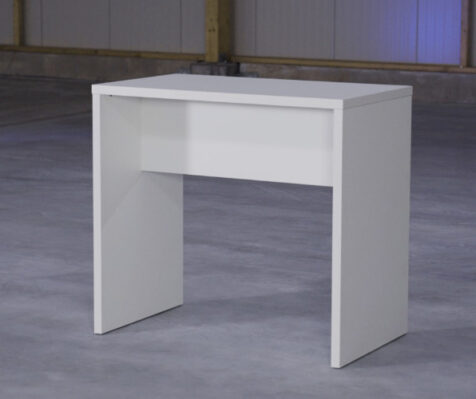 THE DESIGN – WHAT IS SPECIAL ABOUT BT21
BASIC SPECIFICATIONS
VOMO elements are based on the principle of a sandwich element or also called honeycomb panel. These panels always consist of a paper honeycomb core and a wood-based material carrier deck. In the case of the BT21 lightweight U-Table solutions, these panels are covered with a high-quality HPL top layer. The required connector technology is embedded in the frame wood and the visible edges are covered with ABS edge with the same decor.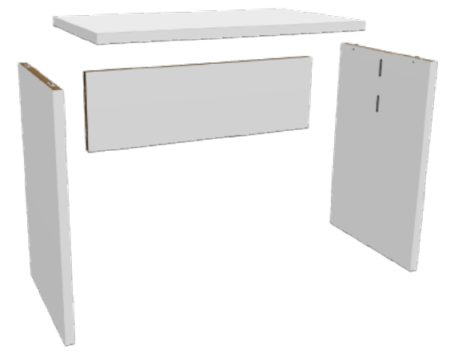 BASIC MEASUREMENTS
The VOMO lightweight U-Tables are available as low and high table variants, each in 3 different widths. Due to the standardized 2.29' depths of our BT-elements, combinations of the individual elements are possible.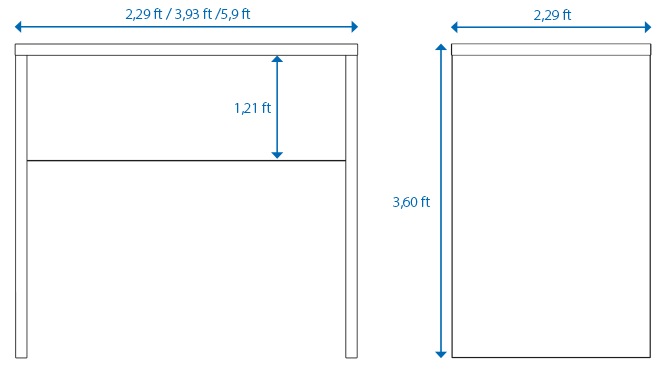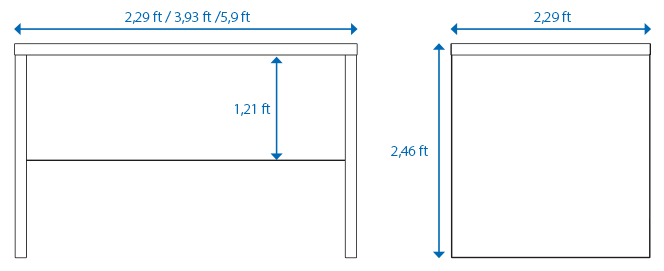 All U-Table variants of the BT 21 series can be disassembled into individual parts and stacked. This ensures space-saving storage and transport. The individual parts are connected and locked together by means of hook connectors and circle locks. The only things you need are a 7 mm Allen Key and your teammate.
HOOK CONNECTION
side plates / traverse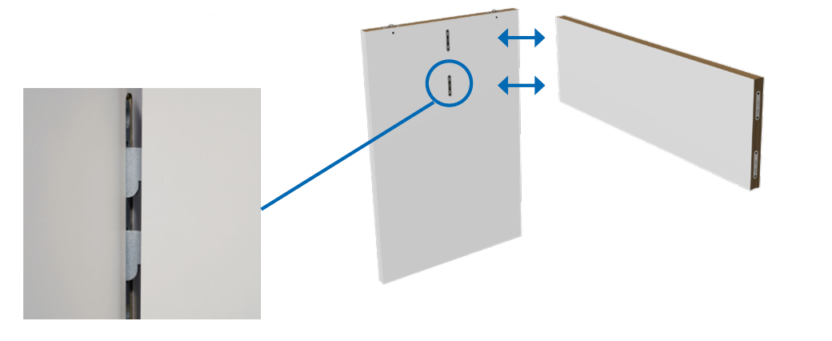 CIRCLE LOCK CONNECTION
side plates / top plate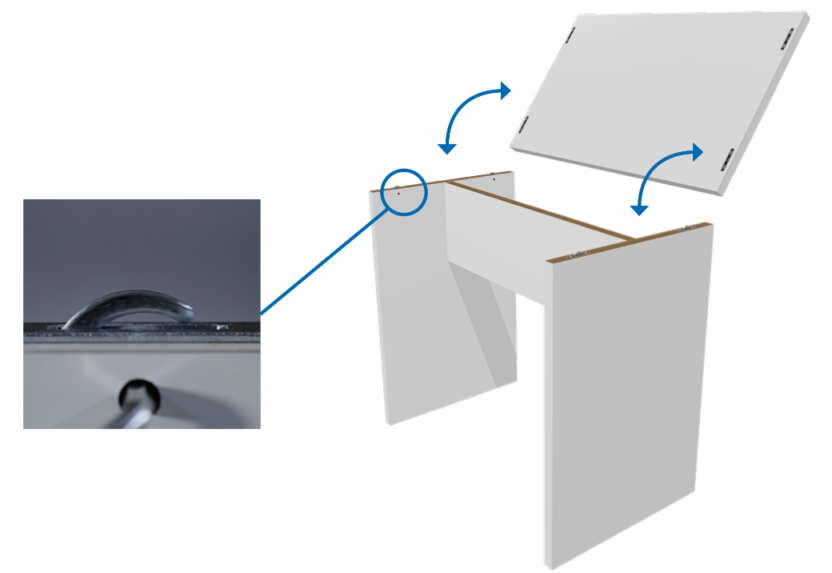 BT 21 IN LESS THAN 2 MINUTES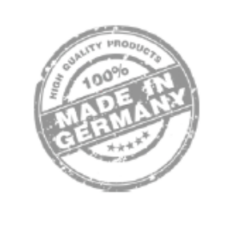 THE COMPLETE BT 21 U-TABLE BROCHURE